Update to Inclement Weather procedures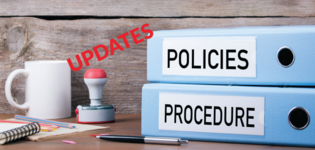 After an extensive review by administration and feedback from stakeholders, including bus contractors and drivers, NLPS has finalized an update to our Inclement Weather administrative procedure. This is the document that outlines what criteria is used to cancel buses or cancel classes when there is inclement weather and what procedures need to be followed by staff and parents.
The majority of the feedback received from stakeholders concerned the temperatures that were used to determine when buses or classes were cancelled in the division. Due to that feedback, NLPS has changed the temperature thresholds that were included in the administrative procedure. 
Effective immediately, buses will be cancelled when outside temperatures reach -40 degrees Celsius or colder, or when the wind chill factor reaches -40 degrees Celsius and the air temperature is -30 degrees or colder. Classes will also be cancelled if the wind chill exceeds -45 degrees Celsius, or the outside temperature is -40 degrees Celsius or colder. 
When buses or classes are cancelled, our schools remain open. It is up to parents and guardians to decide whether or not their children should attend school on those days. When parents or guardians decide not to send their children to school, they should report their child's absence to the school so the school knows not to expect them that day.  Absences can be reported at go.schoolmessenger.ca or in the School Messenger app, by calling 1-833-288-7008 toll-free, or by calling the school directly. 
The updated Inclement Weather administrative procedure has been posted on our website:
All of our Administrative Procedures can be viewed on the Administrative Procedures page of our website.
Posted on