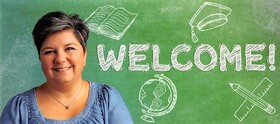 Northern Lights Public Schools is pleased to announce that JoDee Conrad has been appointed Assistant Principal of Duclos School for the 2020-2021 school year.
"After spending many years at the middle school level, it will be difficult to leave my Bear family, but I am truly excited to begin building new relationships and becoming part of the Duclos family," said Conrad. "I look forward to meeting, teaching, leading and learning with current and future Bulldogs!"
Conrad is currently the Assistant Principal at H.E. Bourgoin Middle School in Bonnyville, a position she has held since 2015. During her 19 years at HEB she taught IOP, grades 5 and 6, and served as the school's Student Services Team coordinator for nine years. 
"JoDee brings a wealth of experience with her to Duclos, having served in administration at HEB for five years, as well as a strong commitment to ensuring all students have the support they need to be successful inside and outside of the classroom" said Superintendent Rick Cusson. "We are looking forward to having her join the team at Duclos School."
As part of its commitment to building leadership capacity and ensuring a strong succession plan is in place for the division, Northern Lights Public Schools provides its administrators with opportunities to expand their skills by working at different schools. 
"It provides them with the opportunity to work with different ages and grade levels of students, and in different school environments," explained Cusson. "It also allows them to share their knowledge with different staff and students in the division."
Northern Lights will be advertising to fill the position of Assistant Principal at H.E. Bourgoin Middle School as well as the position of Principal at Bonnyville Centralized High School. Information on how to apply for those positions can be found on our Employment page.