Food for Thought - NLPS Nutrition Program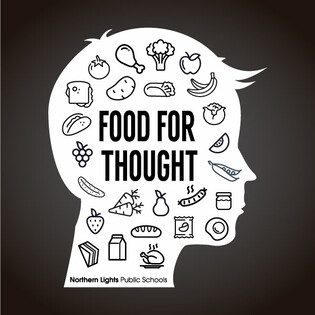 We are excited to announce our new weekly nutrition program, Food for Thought, will start providing food hampers next week to families in need of assistance.
Prior to classes being cancelled, Northern Lights had been offering nutrition programs to students at many of our schools. These programs varied from school to school, ranging from full lunches to breakfasts to healthy snacks. Unfortunately, we have not been able to support the nutritional needs of our students for the past several weeks due to the pandemic and the cancellation of classes.
Using the nutrition funds provided to the division by Alberta Education, our Food for Thought program will provide a weekly food hamper to students that are in need of assistance. Arrangements are being made to use our transportation system and partners to deliver these hampers. 
Schools will be reaching out to some families to offer this support. It is our hope that these hampers will help some of our families who might be facing difficulties during these challenging times. If you feel that your children require this type of support, and you are not contacted in the next few days, please feel free to contact your school for information.
Posted on