2020 Friends of Education Award: Gerry Zelinski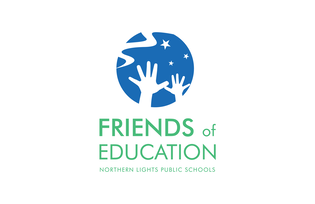 The Northern Lights Public Schools Board of Trustees recognized Gerry Zelinski with a 2020 Friends of Education Award at the Board's meeting on Wednesday, October 13.
Zelinski was recognized for his long-term commitment to providing youth in the community, including NLPS students, with pre-employment skills and training.
"What Gerry has done for our students goes far beyond simply creating a program so they could gain some valuable skills," said Board Chair Arlene Hrynyk. "His mentorship and his belief in our students and in their ability to succeed changed the trajectory of their lives."
Before his retirement, Zelinski was the Youth Centre Educational Coordinator at the Cold Lake Native Friendship Centre. He recognized the need to gain pre-employment skills and education so he created a 10-week program and accessed government grants to run it. Twice a year, 15 students were given the opportunity to participate, including students from Cold Lake Outreach School. 
In addition to learning about workplace expectations, career strategies and resume writing, students also had the opportunity to earn safety tickets and take driver's ed. Zelinski also identified other programs that would help students develop their skills and worked to break down barriers that would possibly prevent them from participation. He worked with the school so students could continue earning their high school credits while taking other training. He also addressed financial barriers by removing the costs associated with earning tickets and completing courses, and helped students supplement their income so they could support themselves while training.
Zelinski also connected students with mentors in the community and introduced them to potential employers. This assistance with networking resulted in many students finding meaningful employment.
"It is so important for our students to know that there are people who care about them and are willing to invest time in helping them to succeed in life," said Hrynyk. "There are many students who would not have reached their full potential without Gerry's support."
Zelinski is one of four recipients of a 2020 Friends of Education Award. Information about all four recipients is available on the NLPS website.
Posted on