Letter to Parents: 2020-2021 Budget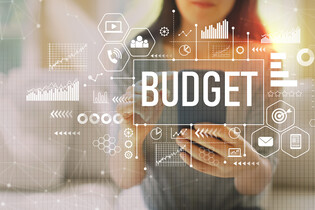 Dear Parents,
The last couple of months have been difficult and stressful for everyone. While at times it has felt that the circumstances presented to us have been too much to deal with, we have been heartened by how our communities have come together to support our students, our staff, and our families. We greatly appreciate the patience and grace you have shown to us, as well as all of the work you are doing at home to support your children and families through this time. 
In addition to the challenges presented by COVID-19 and the cancellation of classes, I know many of you have been anxious about what our budget will look like for next year and what the changes that were made to the provincial funding formula will mean for your children and their schools. 
As a board, we are acutely aware that every decision we make impacts children in our classrooms and that responsibility has weighed on us heavily over the last few weeks. As many of you are aware, Northern Lights Public Schools was faced with some significant challenges when developing our budget for the 2020-2021 school year. As we have worked to understand the new funding formula and re-examined the programs and services we offer, our focus has been on protecting the services that most directly impact our students in their classrooms. This has included redirecting funding from non-instructional services to schools and classrooms, maintaining class sizes, and continuing to focus on our division priorities: numeracy and student mental health and wellness.
One of the commitments we have made as a board is to always be as transparent as we can with our stakeholders. And so I would like to share some of the challenges we have been dealing with in creating a balanced budget for 2020-2021.
Overall Funding Changes
For the last several years, we have approved deficit budgets with the goal of reducing our reserves and ensuring the money we have been provided is being spent on children in our classrooms. We had planned for 2019-2020 to be the final year of deficit budgets and were aware we would need to make some adjustments to transition from operating with an annual deficit to operating with a balanced budget. 
There were several changes, however, that we had not anticipated when we committed to that plan. The first was an unexpected 340% increase in our insurance premiums which occurred in October 2019 and required us to make a $1.5 million adjustment to our 2019-2020 budget after the school year had already started. 
This was compounded by the removal of the class size initiative grant; a grant that provided the division with approximately $2.3 million in funding annually. We were provided with transition funding, which reduced the impact in 2019-2020 to a loss of $400,000, but we will not receive that grant at all in 2020-2021.
In March, the government announced its new funding formula for school divisions across the province. Schools boards who were negatively impacted by the new formula were given bridge funding to help them make the transition to the new model. Northern Lights will receive $3.2 million in bridge funding for 2020-2021. This means the overall impact to our funding was an increase of $700,000 compared to 2019-2020. However, that did not take into account the loss of the class size initiative. It also did not offset the removal of the Regional Collaborative Service Delivery program, which allowed the division to access inclusive education services for our students, services we are committed to continuing to provide.
As we worked on the 2020-2021 budget, we were also cognizant of the fact that the bridge funding of $3.2 million will be reduced by 50% in 2021-2022 and disappear completely in 2022-2023. So in total, we are dealing with a reduction in spending of approximately $6 million between 2018-2019 and 2022-2023. 
Re-directing Funding to Instruction
For 2020-2021 approximately 75% of our $82 million budget will be spent on instruction with the majority of that invested directly in schools and classrooms. The remaining 25% will go to maintenance (15%), transportation (6.9%), board and system administration (3.6%) and external services (less than 1%).
There are several changes that were made in order for this to happen:
Insurance
The Board will be withdrawing its membership in the Alberta School Boards' Insurance Exchange (ASBIE) and joining the Alberta Risk Managed Insurance Consortia (ARMIC) buying group with other school boards. This change in insurance providers is expected to save the board approximately $1.7 million compared to what we had initially budgeted for 2020-2021. Approximately $1 million of that will be used to retain staff that otherwise would have been cut due to funding restraints. The rest will be used to balance the budget, with any remainder going to reserves.
Transportation
As was previously announced, the Board has decided to reinstate fees for in-town busing, for which we do not receive funding, at the 2015-2016 rates. This means that families who live within 2.4 kilometres of their designated schools in Cold Lake, Bonnyville and Lac La Biche will be charged a fee to take the bus to and from school. The fees will not apply in our smaller communities.
Since in-town busing fees were eliminated, transportation had been operating at a deficit of between $500,000 - $750,000 per year and we had been offsetting that deficit with funds from instruction. We will no longer be using instructional dollars to fund transportation and those services will be funded strictly with the funding we receive from the government specifically for transportation.
The government is currently reviewing funding for transportation and we are hopeful that any changes made will allow us to improve the services we are able to provide to our families.
Maintenance
Similar to transportation, we will no longer be offsetting deficits in maintenance using instructional dollars. Costs have been reduced in this area through operational efficiencies, including the reduction in insurance costs, and a reduction in staffing.
Board and System Administration
We have reduced spending in this area to 3.6% of the division's overall budget, which includes a reduction of $333,000 from the 2019-20 school year.
Full-Time Kindergarten
Even though Northern Lights has been providing a full-time Kindergarten program for students for almost 20 years, we only receive funding to offer a half-time Kindergarten program. We have been covering the additional costs of the program by transferring money that we receive for instruction for grades 1-12 to kindergarten.
When the program was first introduced, the Board at the time was hopeful that the government would recognize the benefits for students and eventually would fully fund a full-time program for all students in Alberta. We have continued to lobby for that funding but unfortunately that has not happened.
The Board recognizes the value and benefits to students and families of offering full-time programming for kindergarten students. Due to the financial constraints that we are currently experiencing, we have had to re-examine our current delivery model. To reduce the cost of the program, we will be transitioning to an alternate model for 2020-2021. Students will still attend full-time. Programming will be provided by a teacher half time and by an educational assistant for the other half of the time. How this looks may look different from school to school. For instance, at some locations students may spend mornings with a teacher and afternoons with an EA. At other schools students may be with a teacher one day and an EA the next. Each school will be sharing details of how things will work at their location with kindergarten parents.
This change in program delivery will result in $700,000 being reinvested back into instruction in grades 1-12 and maintaining class sizes at those grade levels.
Staffing
Due to declining enrollments and the changes made to programming in the 2020-2021 budget, our initial projections indicated that we would experience a reduction in staffing levels as well as a reduction of hours for some staff in the division. Due to savings in insurance costs, we will now be able to retain some of those staff. The reduction in staffing levels will not affect our class sizes. In fact, we are expecting a slight decrease in class sizes overall.
We realize that some of the changes that are occurring next year will be upsetting for you, for our students, and for our staff. I want you to know that it was not easy for us to make these decisions. We want all of our students to have the best educational experiences we can provide and we want all of them to succeed to the best of their abilities. Anytime we consider making changes to programs or services, we strive to ensure that the decisions we make are the best ones for our students. 
As always, we remain committed to working with all of our stakeholders - students, parents, staff and our community partners - to ensure we are providing the best possible educational opportunities for our students. We will continue to consult with stakeholders, provide opportunities for feedback, and be transparent and open in sharing information. 
Sincerely,
Arlene Hrynyk
Board Chair
Northern Lights Public Schools
Posted on