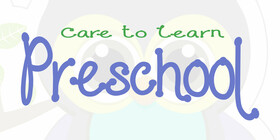 Northern Lights Public Schools is pleased to announce that it is expanding its Care to Learn Preschool program to École Plamondon School in September.
"We're excited to add École Plamondon School to our preschool family," said Glenda Bouvier, Division Co-ordinator for Preschool and Out of School Care. "We are planning to offer half-day classes like we do at our other sites, as well as a full-day option."
Preschool registration for the 2019-2020 school year starts on Friday, April 5. Parents can register online through School Engage by clicking HERE. Detailed registration instructions are included on our Preschool page.
Parents can also learn more about our program by attending our Early Learning Open House events at our elementary schools on April 5 (Wandering River will take place on April 4). More>>
Care to Learn Preschool is a provincially-licensed organization located in nine schools in Northern Lights Public Schools. It is a developmental preschool, providing learning, growth and play opportunities for pre-Kindergarten aged children through music, arts and crafts, games, physical activity, early math and literacy centres, and more.
"The goal is for students to learn through play, become familiar with routines, and interact with other children their own age," explained Bouvier. "They have lots of fun, while at the same time they are learning and getting prepared for Kindergarten."
The Care to Learn preschool program is designed to support families in their efforts to provide their preschool-aged child with the following essential skills: independence; decision-making; imagination and creativity; sense of community; communication; learning through exploration; problem-solving; feelings of value and self-worth; and relating to others.
Three-Hour programs are available at Ardmore School, Cold Lake Elementary School, Duclos School, École Plamondon School, Glendon School, Iron River School, North Star Elementary School, Vera M. Welsh Elementary School and Wandering River School. We also offer a Full-Day option at Duclos School in Bonnyville and École Plamondon School where children can attend preschool five days a week.