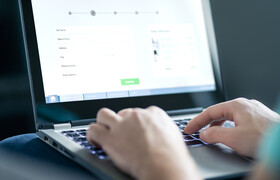 Parents and guardians can expect a notification this week that the 2023-2024 Student Update and Verification Form is available for them to complete in School Engage.
In previous years, these forms have been shared in August, but we have decided to send them out earlier this year to provide schools with more time to collect and process the information. We will be sharing the forms on a school by school basis, so if you have children attending more than one school you may not receive access to all of them at the same time. You will receive an email when each form is available.
Each form has been pre-filled with the information that we currently have in our system. This includes the school and grade that your child is currently expected to attend in the upcoming school year. If your child will not be attending the school that is indicated on the form, please contact your child's current school to ensure the information is transferred to their new school at the end of the school year.
You will be able to access the form through the PowerSchool Parent Portal once you have received notification that a form is available for you to complete.
If you have already set up your Parent Portal account, you will be able to access the form by clicking on School Engage in the lower left-hand corner of your dashboard (you will need to do this in a web browser, as that option is NOT available through the Parent Portal app). Once you are in School Engage, please do the following:
    Click on Students on the left-hand side menu.
    Click on the name of one of your children.
    Choose the 2023-2024 Student Update and Verification Form.
    The form will be pre-filled with all of the information we already have on file. Please make any necessary changes, and when you have completed the form click SUBMIT at the end.
    Repeat the process for your other children (you need to submit a form for each child).
If you do not already have a Parent Portal account set up, please contact your child's school so they can set one up for you. If you have forgotten your username or password, you can click on the "Forgot Username or Password?" link on the sign in page. Your school's administrative assistants can also assist with this or any questions related to completing the form.