New Assistant Principal for H.E. Bourgoin Middle School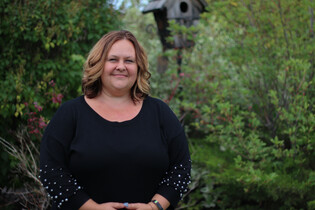 Northern Lights Public Schools is pleased to announce that Tracy Casselman has been appointed Assistant Principal of H.E. Bourgoin Middle School for the 2020-2021 school year.
"I am extremely excited to be joining the HEB community," said Casselman "I can't wait to develop relationships with all of the people I have yet to meet and continue to build relationships with the ones I already know. There are no words for how grateful I am about teaching and learning together with all stakeholders. I look forward to being a part of this incredible school family."
Casselman began her career with Northern Lights Public Schools 24 years ago as a teacher at Nelson Heights School in Cold Lake. She taught there for five years and then at Duclos School in Bonnyville for 15 years. In 2017, Casselman was selected to be one of the division's Learning Consultants and has been mentoring, coaching and collaborating with teachers across the division. 
"Mrs. Casselman is enthusiastic about creating learning environments that are engaging for all students, fostering collaboration between staff members, and strengthening relationships with all stakeholders," said Superintendent Rick Cusson. "We are excited to welcome her to the team at HEB."
Posted on