Hats On For Mental Health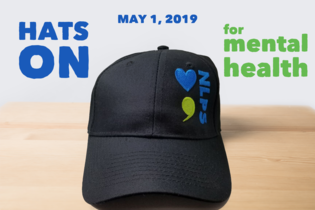 On Wednesday, May 1, 2019, Albertans are invited to take part in Hats On! For Mental Health and wear a hat to raise awareness of the importance of positive mental health. Students and staff in NLPS schools can participate by encouraging students and staff to wear hats and engaging in conversations focused on understanding mental health and the importance of removing the stigma associated with mental illness.
Hat-wearing rules will be relaxed in all of our schools for the day to encourage participation.
You can learn more about Hats On! For Mental Health by visiting canwetalk.ca.
Posted on