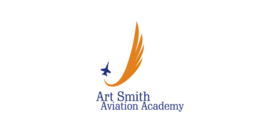 Northern Lights Public Schools will be making one amendment to the third year of the configuration changes planned for its schools in Cold Lake. In 2023-2024, Art Smith Aviation Academy will become a K-9 school, extending its current configuration by one grade.
"In our initial Cold Lake configuration discussions, we did not plan any changes for Art Smith because our enrolment projections predicted it would be over capacity and couldn't accommodate additional students," explained Board Chair Karen Packard. "However, the COVID pandemic negatively impacted enrolment across the province and enrolments at Art Smith did not increase the way we thought they would."
This provided the Board with an opportunity to revisit options for configuration changes to Art Smith. Feedback from the Board's initial configuration consultations had indicated that families would prefer the school to have a K-9 configuration. A survey done in April with families of students in grades 5-8 indicated they supported the change as it would reduce the number of school transitions students would have to make before high school. 
2023-2024 is the final year of a three-year plan to change the configuration of NLPS schools in Cold Lake to address capacity issues at some schools. This included Cold Lake Elementary School becoming K-3 (originally K-4), Nelson Heights School 4-6 (originally 5-8), Cold Lake High School 10-12 (originally 9-12), Cold Lake Junior High 7-9 (originally 4-8), and North Star Elementary School K-6 (originally K-3).