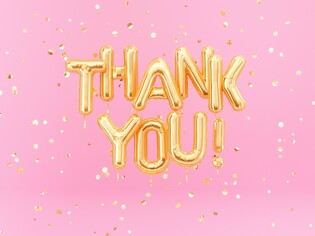 The Northern Lights Public Schools Board of Trustees would like to express its sincere appreciation and best wishes to this year's retirees.
"We are very grateful for the years of service our retirees have devoted to our students, schools and the division," said Board Chair Karen Packard. "We will continue to benefit from their efforts as their students graduate, choose their professions, start families, and contribute to our communities in a multitude of ways."
Six retirees were celebrated in may at an event hosted jointly by the Board and ATA Local #15:
Lori Urlacher - Cold Lake Middle School
Wayne Mah - Aurora Middle School, Lac La Biche
Carolyn Kellett - Division Office
Deb Thomas - Nelson Heights Middle School, Cold Lake
Elizabeth Young - J.A. Williams High School, Lac La Biche
Wendy Gamache - Bonnyville Centralized High School
Combined this year's retirees have served a total of 151 years with NLPS.
Over the last two weeks, trustees have been visiting schools to present Long Service Awards to 94 staff who have worked in the division for five, 10, 15, 20, 25, and 30 years. This year the Board recognized 10 staff who have served 25 years or more with the division. 
"We are fortunate to have staff who have dedicated their careers to making a difference in the lives of our students," said Packard. "They continually rise to the challenges presented to them and go above and beyond to ensure all of our students have the opportunity to learn and excel."
 30-Year Service Award Recipients
| | |
| --- | --- |
| David Yoshida | Cold Lake High School |
| Ramona Doucet | Ecole Plamondon School |
| Larry Godziuk | H.E. Bourgoin Middle School |
25-Year Service Award Recipients
| | |
| --- | --- |
| Pauline Richard | Aurora Middle School |
| Jennifer Dusyk-Johnson | Cold Lake High School |
| Heather Hebert | Duclos School |
| Adrienne Sprecker | Ecole Plamondon School |
| Karen Laviolette | Kikino School |
| Les Marcellus | Division Office - Maintenance |
| Blake Rolheiser | Nelson Heights Middle School |
20-Year Service Award Recipients
| | |
| --- | --- |
| Monique Ulliac | Aurora Middle School |
| Wendy Verboom | Aurora Middle School |
| Lesley Mills | Cold Lake Elementary School |
| Ryan Bailey | Cold Lake Elementary School |
| Jennifer Johnson | Cold Lake High School |
| Angie French | Cold Lake High School |
| Dustin Walker | Cold Lake High School |
| Jackie Tkachuk | Division Office |
| Kathie-Lee Gibbons | Duclos School |
| J.P. Kostyshyn | H.E. Bourgoin Middle School |
| Doreen MacGillivray | Iron River School |
| Jackie Routhier | Learning Together Anywhere School |
| David Elliott | Nelson Heights Middle School |
| Lea Hodinsky | North Star Elementary School |
| Arthi Sarda | Vera M. Welsh Elementary School |
15-Year Service Award Recipients
| | |
| --- | --- |
| Trudy Cowan | Ardmore School |
| Erin Shulko | Aurora Middle School |
| Charissa Delaire | Aurora Middle School |
| Kim Mercier-Buchta | Bonnyville Centralized High School |
| Lynda Robb | Bonnyville Centralized High School |
| Wendy Gamache | Bonnyville Centralized High School |
| Jesse Dubilowski | Bonnyville Outreach School |
| Roberta Walker | Cold Lake Elementary School |
| Holly Janvier-Crookedneck | Cold Lake Elementary School |
| Melissa Gardner | Caslan School |
| Terry Luciow | Glendon School |
| Carla Paton | Glendon School |
| Renee Squire | H.E. Bourgoin Middle School |
| Vonda Worthman | H.E. Bourgoin Middle School |
| Aimee Berland | J.A. Williams High School |
| Holly Quinn | Kikino School |
| Donald Bourassa | Division Office - Maintenance |
| Miranda Fraser | Nelson Heights Middle School |
| Matt Richter | Division Office - Transportation |
| Arin Peoples-Jasman | Vera M. Welsh Elementary School |
10-Year Service Award Recipients
| | |
| --- | --- |
| Chantel Pitcher | Ardmore School |
| Mimi Greengrass | Art Smith Aviation Academy |
| Murray Kangaloo | Aurora Middle School |
| Bruce Greengrass | Bonnyville Centralized High School |
| Lora Harder | Bonnyville Centralized High School |
| Danielle Smith | Bonnyville Outreach School |
| Amber Charland | Cold Lake Elementary School |
| Jenna Cherniwchan | Cold Lake High School |
| Dana Schwab | Cold Lake High School |
| Matthew Timm | Cold Lake High School |
| Mia O-Connor | Caslan School |
| Paula Elock | Division Office |
| Joanne Davidson | Duclos School |
| Marjorie Charles | Duclos School |
| Janessa Nevill | Ecole Plamondon School |
| Vaselisa Alagoz | Ecole Plamondon School |
| Nicole Yadlowsky | H.E. Bourgoin Middle School |
| Ashley Carroll | Iron River School |
| Leanne Thompson | Wandering River School |
| Shelley Bertschi | Youth Assessment Centre |
5-Year Service Award Recipients
| | |
| --- | --- |
| Danielle Webb | Ardmore School/ Iron River School |
| Alanna Erasmus | Aurora Middle School |
| Elliott Bessey | Bonnyville Outreach School |
| Judy Livingston | Bonnyville Outreach |
| Ashley Gowan | Cold Lake Elementary School |
| Apryl Lindberg Perry | Cold Lake Elementary School |
| Colby Bowers | Cold Lake High School |
| Loralle Woloshyn | Cold Lake Middle School |
| Denis Laplante | Cold Lake Middle School |
| Ryan Bouvier | Cold Lake Middle School |
| Patrick Webb | Cold Lake Middle School |
| Karina Jackson | Division Office |
| Morgan Ferbey | Duclos School |
| Julie Dubeau | Glendon School |
| Kimi Blain | H.E. Bourgoin Middle School |
| Marcy Farrer | H.E. Bourgoin Middle School |
| Jenna Gaberel | J.A. Williams High School |
| Cameron Sheen | Division Office - Maintenance |
| Jillian Graham | Nelson Heights Middle School |
| Kelsey Gillis | Nelson Heights Middle School |
| Charla Turnell | North Star Elementary School |
| Breanne Chemelli | North Star Elementary School |
| Erin Bowering | North Star Elementary School |
| Linda Debler | Division Office - Transportation |
| Marlee Brownlie | Division Office - Transportation |
| Michael Alberti | Division Office - Transportation |
| Candace Walgren | Vera M. Welsh Elementary School |
| Debbie Ekeberg | Vera M. Welsh Elementary School |
Posted on