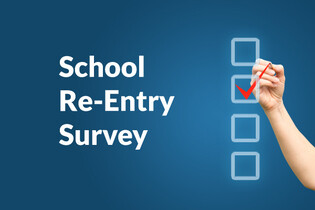 Northern Lights Public Schools is planning for what the 2020-2021 school year might look like for students, parents and staff. On Thursday, June 19th we sent emails to all of our staff, students in grades 5-11 and parents with links to our School Re-Entry Surveys. We want to hear from you about what's important as we plan for September. 
The province's 2020-21 School Re-Entry Plan outlines three different scenarios that may be in place when school starts in September: 
Alberta Education will advise us on August 1 which of the three scenarios will be in place for our school division when school starts. We plan to be ready for all three scenarios and will need to be flexible as we may need to transition between the three depending on what happens with the pandemic.
Surveys are available for students in grades 5-11, all parents of NLPS students, and all NLPS staff. If you did not receive a link to the survey, please contact communications@nlsd.ab.ca and we will send you the link that you need.
The deadline to complete the survey is Friday, June 26, 2020. 
Posted on