Trades and Industry 2019 Wrap up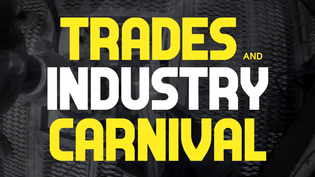 Over 230 students took part in interactive activities, and opportunities to connect with industry and post-secondary representatives at the 2nd Annual Trades and Industry Carnival today (Thursday, May 31).
The event provided students from NLPS schools, as well as students from St. Paul, Vilna, Kehewin, and Frog Lake to spend the day at the NLPS Trades Exposure Centre. 12 local businesses and post-secondary institutions were on site to showcase trades, job opportunities and training options for students. Students could take part in activities such as going up in a lift, welding, driving a remote control big rig, scaffolding and more. They also had the opportunity to see the NLPS service rig in action.
Check out this video for highlights from today's event:
Thank you to our industry and post-secondary partners who helped make this event an amazing opportunity for our students:
AECOM
Astec Safety
B&R Eckel's Transport
Comec
Lakeland College
North East Alberta Apprenticeship Initiative
NES Sure Flow
Portage College
Primco Dene
Seven Lakes Oilfield Services
Sure Shot Wireline
The Trades Exposure Centre is the home of the division's five-day Service Rig Floorhand Training program. One cohort of students has already completed training on the rig this spring, with other sessions scheduled in upcoming weeks. This program is available to high school students throughout the province. 
More information on our Service Rig Floorhand Program and the Trades Exposure Centre is available at tradesexposure.ca.
Posted on