New Assistant Principal for Glendon School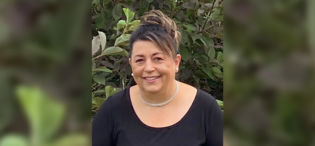 Northern Lights Public Schools is pleased to announce that Michelle Leroux has been appointed Assistant Principal of Glendon School for the 2023-2024 school year.
"Michelle is an experienced educator who is passionate about empowering all students to learn and experience success," said Superintendent Rick Cusson. "She is committed to helping build a positive school community through building relationships and collaborating with students, staff and parents."
Throughout her 29-year career in education, Leroux has worked at a number of small, rural schools in the area, including one year at Glendon School providing literacy enrichment for K to 6 students. She has taught in Kehewin, Mallaig and Vilna, and for the last year has served as Assistant Principal and Inclusive Education Lead for Vilna School. 
"I am honoured to have the opportunity to continue my educational journey at Glendon School," said Leroux. "It will be an absolute privilege to create meaningful connections with students, parents and staff and to engage in and appreciate the strong sense of community which supports the success of each individual."
Posted on