New Director of Learning - People Services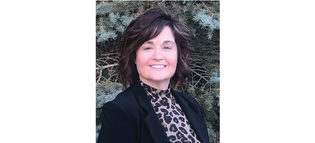 Northern Lights Public Schools is pleased to announce that Jeannine Ellis will be the division's new Director of Learning - People Services in 2021-2022.
"Jeannine's commitment to building strong relationships with students, parents, staff and the community is one of the reasons she has been successful as an administrator," said Superintendent Rick Cusson. "We are excited to have her join our division office team and support our staff and our students in their learning journeys."
In her new role, Ellis will assist with staff recruitment and retention, support staff with strategies to ensure student learning and success, and support employee wellness and safety.
Ellis originally joined the division as an educational assistant at Iron River School. After taking part in the Aboriginal Teacher Education Program through Blue Quills to earn her Bachelor of Education degree from the University of Alberta, she returned to Northern Lights as a teacher at H.E. Bourgoin School and was nominated for the Edwin Parr Teacher Award as an outstanding first year teacher. She taught at both HEB and Iron River before becoming Principal of Iron River School in 2015. For the last three years she has been Principal of H.E. Bourgoin School in Bonnyville. While working as a Principal, Ellis also completed her Masters in Educational Leadership at the University of Alberta.
"I am very excited for this opportunity to serve the Northern Lights Public Schools students and families in a different capacity," Ellis said. "My time at H. E. Bourgoin School has not only developed my skills as a leader but filled me with the joy of encouraging and supporting HEB students, staff, and parents. It is hard to think of leaving the school but I hope that my new role will provide increased possibilities for supporting staff and helping all NLPS students reach their potential."
Posted on