School Nutrition Program expands to North Star Elementary School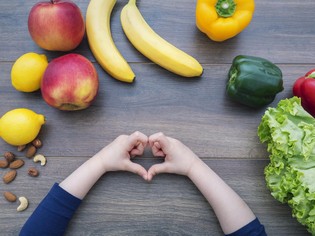 Northern Lights Public Schools is pleased to announce that all students at North Star Elementary will receive a nutritious lunch every day free of charge starting in September.
"We are thrilled to be able to expand our School Nutrition Program to North Star Elementary," said Board Chair Arlene Hrynyk. "Not only does this allow us to provide students with a nutritious meal, but it also helps students develop healthy eating habits and enhances the community atmosphere in the school as students share a meal together every day."
Earlier this year, Alberta Education announced increased funding for school boards for School Nutrition Programs. Northern Lights was already offering the program at Vera M. Welsh Elementary School and Aurora Middle School in Lac La Biche. Due to the increased funding, Northern Lights was able to expand its program and identified North Star Elementary as a school that would benefit.
In 2018-2019 a total of 675 students from the three participating schools will receive a daily healthy lunch through the School Nutition Program. Two other schools, Kikino School and Caslan School, also provide lunch for students funded through a separate program.
Posted on