Plan for the Future Parent Session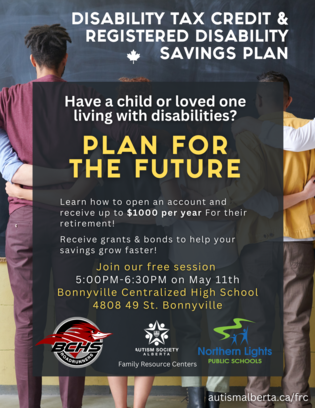 NLPS is pleased to offer parents the opportunity to learn more about the Disability Tax Credit and Registered Disability Savings Plan.
Bonnyville Centralized High School is hosting a parent session on Thursday, May 11 from 5-6:30 p.m. that will include learning how to open an account and how to access grants and bonds to help savings grow faster.
This session is provided in partnership with the Autism Society of Alberta Family Resource Centers.
Posted on