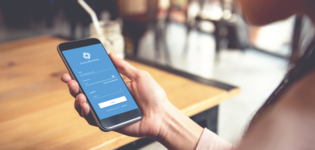 As we prepare for the start of the 2018-2019 school year, Northern Lights Public Schools would like to share some information about our Parent Tools, many of which have been updated for the new school year.
If you've checked out any of our websites lately, you will notice they have a new look. They also have some new features which we hope will make them more user-friendly and useful for parents. For instance, you can download the division or any school calendar to iCal, add it to Google Calendar, Subscribe to it, or print a copy to put on your fridge or bulletin board. Watch for other features that will be rolled out and highlighted during the school year.
We also have a new Bus Status App to keep everyone up-to-date on what buses in the division are running, and which ones may be cancelled or delayed. The new Bus Status app replaces the NLSD-2-GO app that we have been using for the last few years. The new app will allow you to receive notifications for just the bus routes that matter to you (no notifications for routes in other communities!) MORE INFORMATION
Last year, we introduced SchoolMessenger as a communication tool to send attendance notifications, emergency messages and general information to parents, as well as to provide opportunities for parents to give us with feedback on things like proposed school calendars and board policies. We will be expanding the use of School Messenger this year. While School Messenger allows us to send you phone, email and text messages, you may also want to download the School Messenger app as it has some additional features. The app will allow you to set preferences for how you receive different messages, and will also allow you to instant message with your child's teacher(s) if the teacher is also using the app. MORE INFORMATION
NLPS has been using the PowerSchool Parent Portal at the middle school and high school levels for a few years now. The portal has now been opened for parents in Preschool to Grade 4 this year so that we can introduce online forms throughout the division. The Parent Portal will give parents access to SchoolEngage, a new platform we have been using for online registration since last spring. While the focus so far has been on registration for Preschool, K-12, Transportation and Out of School Care, we will be using SchoolEngage for more forms throughout the school year such as field trips. SchoolEngage will allow parents to fill out forms online, hopefully saving time as well as reducing the amount of paper sent home. MORE INFORMATION
Many of our schools will also continue to use School Cash Online, allowing parents to pay online for items such as field trips, hot lunches, and spirit wear. Parents can sign up for notifications whenever a new item is posted and there are multiple payment options. MORE INFORMATION
Information about all of these Parent Tools is available in the Parents section on the website including detailed instructions and downloadable user guides. 
Posted on