Parent Meeting - BCHS Modernization Project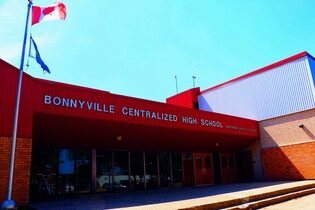 Parents of students who attend Bonnyville Centralized High School or have students in Grade 8 at H.E. Bourgoin, Iron River or Ardmore schools, are invited to attend a Parent Information Session on Monday, April 29 to learn more about the modernization of Bonnyville Centralized High School, which is scheduled to start this summer.
At this meeting we will share information on the following:
What is included in the modernization project and what the school will look like when it is completed;
The timeline for construction;
What our plans are to minimize disruptions to programming and ensure student safety while the project is underway;
Some unique programming opportunities that will be available to students next year; and
How we plan to communicate with you about the project in the future.
The information session will take place at Bonnyville Centralized High School from 6:30 to 8:30 p.m. Our formal presentation will take place at 7 p.m. but you can drop in anytime. We will have representatives from Northern Lights Public Schools as well as school administration on site to answer any questions you may have.
Please note that this information session is for all current BCHS parents and parents of Grade 8 students at H.E. Bourgoin Middle School, Iron River School and Ardmore School. It is not a public meeting. 
Posted on