New Assistant Principal for Glendon School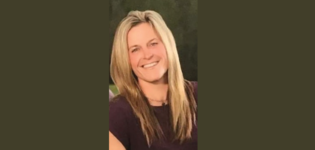 Northern Lights Public Schools is pleased to announce that Jacqueline Densmore has been appointed Assistant Principal of Glendon School for the 2021-2022 school year.
"Jacqueline's commitment to engaging students and families in learning and creating safe and caring learning environments is evident in the enthusiasm with which she approaches her role as an educator," said Superintendent Rick Cusson. "We look forward to having her join the team at Glendon School."
Jacqueline Densmore began her career with Northern Lights as a Student Assistant at Nelson Heights and North Star Elementary in Cold Lake, working with high needs students in grades 1 through 9. After seven years, she decided to become a teacher and eventually returned to the division after completing her Bachelor of Education degree at the University of Alberta. For the last 10 years she has taught Grade 5 students at Nelson Heights Middle School in Cold Lake. Her own learning journey continued as well and in 2019 she earned a Masters of Education in Educational Leadership - Educational Administration from Yorkville University. Jacqueline Densmore has also supported students outside the classroom through coaching a variety of sports with students from grades 5-12 over the past 21 years. 
"As an educator who began my career as an educational assistant, I am truly honored to have this opportunity to serve Northern Lights Public Schools in a greater capacity through yet another lens," said Densmore. "I am excited to begin this new journey and look forward to meeting the staff of the school as well as getting to know the Glendon community as a whole."
Posted on