New Assistant Principal for Aurora Middle School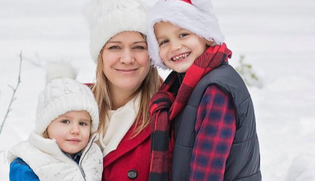 Northern Lights Public Schools is pleased to announce that Carolina Franke has been appointed Assistant Principal of Aurora Middle School for the 2021-2022 school year.
"Throughout her time with NLPS, Carolina has demonstrated a passion for improving student mental health and providing engaging learning opportunities for both students and staff," said Superintendent Rick Cusson. "She understands the importance of building relationships with all stakeholders to support opportunities for students and we are looking forward to having her join the team at Aurora Middle School."
Franke began her career with Northern Lights as an educational assistant and then teacher at Kikino School. She also taught at Dr. Swift Middle School and J.A. Williams High School in Lac La Biche. In 2018, she earned her Masters of Counselling with a specialization in Art Therapy from Athabasca University and used those skills in her role as a counsellor and art therapist at J.A. Williams High School before becoming a Mental Health Consultant for the division. 
Her most recent role with the division has been Manager of Student Advocacy Counsellors and Community Supports and involved working with the Student Advocacy Counsellors to provide support to students and families in the division's schools. During that time, she was also a Community Animator as part of the Canadian Mental Health Association Rural Mental Health Project.
"I am honoured to join the team at Aurora Middle school and am excited to be part of the school community where I can build relationships with staff, students and families," said Franke. "I am grateful to the counselling and inclusive education teams for the knowledge and wisdom they have imparted on me in the past three years and I know this experience will help me to continue to serve students, families and staff in Northern Lights Public Schools." 
Posted on