Mental Health Webinar: Novelty Stress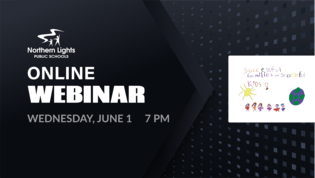 As a result of the feedback received from our Mental Health Survey for Parents, NLPS will be offering an online Mental Health webinar for parents on Wednesday, June 1 at 7 p.m.
Stress Recipe Part 1 will focus on Novelty Stress which is associated with experiencing something new. At this time of year, many students are taking exams for the first time, preparing for new experiences over the summer, or getting ready to go to a new grade or new school in September. These experiences and transitions can all be stressful.
Our Successful Families, Successful Kids team will share information about novelty experiences and stress, how you can support your children, and strategies that can be used to reduce stress.
To pre-register for the session, please email communications@nlsd.ab.ca. Everyone who registers prior to May 30 will have their name entered in a draw to win an It Starts with Hope tote bag filled with wellness items. The link to the session will be shared with all registrants prior to the start of the session.
Posted on