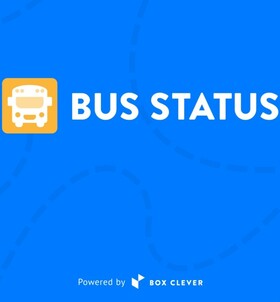 Northern Lights Public Schools has a new smartphone application that gives parents and caregivers a simple and accessible way to ensure that they are immediately notified when their students' bus routes are delayed or cancelled. 
The new Bus Status App replaces the NLSD-2-GO mobile app that was used in the past, giving parents and caregivers the option to receive immediate push notifications regarding changes the statuses of the bus routes that matter most to them. The app is available on the App Store for Apple devices and the Google Play Store for Android devices.
We've created a simple video tutorial to show how to the app works and how to select the routes for which you'd like to receive notifications. That video can be viewed right here, or you can simply follow these steps:
- Download the app from the App Store or the Google Play Store.

- Open up the app.

- The first time you run the app, you'll be prompted to select a school district from a large list. Select Northern Lights Public Schools. If this option isn't available, then you've downloaded the wrong app. 

- Once you've selected Northern Lights Public Schools, tap on All Buses to view a list of every bus route in the Division.

- Select the bus routes for which you'd like to receive notifications by tapping on the star to the right of the route name. 

- You can search for bus routes by name, or filter routes by geographical location or by school using the tools at the top of the list. 

- Once this is done, you'll receive immediate notifications from the Bus Status App any time there's a change in status for any of the routes that you've starred.

- You can also view the status of all the buses you've starred at any time by tapping on My Buses in the bottom left.
Real-time bus statuses are also posted on our website and you can view any delays or cancellations on the homepage or Bus Status page of the Northern Lights Public Schools website, or you can check your students' school website for a filtered list of busing information. 
We also post emergency busing information (e.g. mass cancellations) on the Northern Lights Facebook Page, so be sure to like and follow us on Facebook.