Christmas Card Artwork Winners!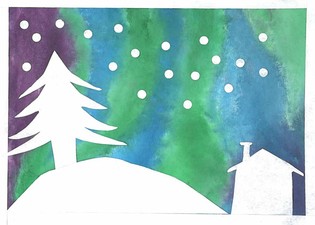 Congratulations to this year's winners of our Christmas Card Artwork Contest:
Mia Badger from Bonnyville Outreach School
Ryder Clowater from Wandering River School
Isaac Carhart from Cold Lake Outreach School
Their artwork will be featured on our 2018 Christmas cards!
The submitted artwork was so amazing this year that we selected three students to receive Honourable Mentions as well:
Shaye Guinand from Aurora Middle School in Lac La Biche
Vivian Sheen from Cold Lake Elementary School
A Grade 11 student from Bonnyville Centralized High School
Christmas Card Artwork Winners!
Posted on