Student Update and Verification Form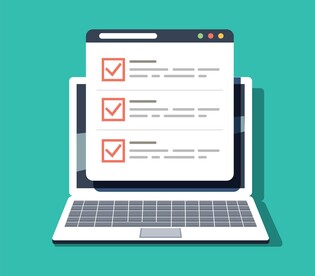 During the week of August 24-28, we will be using School Engage, our online form management system, to share a 2020-2021 Student Update and Verification Form with all parents. We will be sharing them on a school by school basis and it is a fairly lengthy process, so if you have children attending more than one school you may not receive access to all of them at the same time.
There have been some changes made to the form due to COVID-19, and it is important that all parents pay attention to these two sections in particular:
If your child has a pre-existing condition with symptoms similar to COVID-19, please enter that information on Page 2 under Medical Information. This will ensure we have information about their pre-existing condition on file.
You can also enter information about other important medical or physical conditions the school needs to know about in this section.



In the Emergency Contacts section on Page 3, we need each family to provide AT LEAST one emergency contact who will be available to pick up your child immediately in the event their school cannot reach the parents/guardians listed on the form. This individual should be listed as Emergency Contact #1.
Please note that even if you have recently completed a Student Registration Form, you will still need to complete the 2020-2021 Student Update and Verification Form as it includes this year's Acceptable Use of Technology consent which is required before students can access technology at their school.
Please complete and submit the form by Tuesday, September 11, 2020.
You will be able to access the form through the PowerSchool Parent Portal once you have received notification that a form is available for you to complete.
If you have already set up your Parent Portal account, you will be able to access the form by clicking on School Engage in the lower left-hand corner of your dashboard (you will need to do this in a web browser, as that option is NOT available through the Parent Portal app). Once you are in School Engage, please do the following:
    Click on Students on the left-hand side menu.
    Click on the name of one of your children.
    Choose the 2020-2021 Student Update and Verification Form.
    The form will be pre-filled with all of the information we already have on file. Please make any necessary changes, and when you have completed the form click SUBMIT at the end.
    Repeat the process for your other children (you need to submit a form for each child).
If you do not already have a Parent Portal account set up, please see the link below for instructions. You will need an Access ID and Access Password for each of your children. If you have not already been provided with that information, please contact your child's school. 
PowerSchool Parent Portal Account Instructions
If you experience difficulty with accessing or filling out the online form, please call your child's school for assistance.
Thank you in advance for your co-operation. 
Posted on