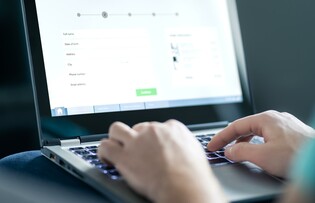 To help NLPS plan for the 2021-2022 school year, including having appropriate staffing in place for all of the Learning Pathways, the division will be sending out an intent form to all current NLPS families asking them which pathway they would like to choose for their children next year. This form will be shared using School Engage starting tomorrow (Wednesday, April 21) and parents will receive a notification via email that there is a form for them to complete. Please complete and submit this form prior to April 30, 2021.
Once parents have received the notification, they will be able to access the 2021-2022 Intent Form through the PowerSchool Parent Portal. This needs to be done by logging into the Parent Portal using a computer as forms are not accessible through the Parent Portal app and are not mobile-friendly.
If parents have already set up their Parent Portal account, they will be able to access the form by clicking on School Engage in the lower left-hand corner of their dashboard. Once they are in School Engage, they will need to do the following:
    Click on Students on the left-hand side menu.
    Click on the name of one of their children.
    Choose the 2021-2022 Intent Form
    The form will be pre-filled with information. Please answer the questions, review the contact information that we currently have on file, make any necessary changes, and then click SUBMIT when the form has been completed.
    Repeat the process for any other children (families need to submit a form for each child).
Parents who do not already have a Parent Portal account set up, can find instructions at the link below for instructions. They will need an Access ID and Access Password for each of their children. These are available by contacting the child's school.
PowerSchool Parent Portal Account Instructions
In addition to completing the 2021-2022 Intent Form, parents and guardians who wish to enroll their child(ren) in the Learning Together Anywhere program and who are currently attending in-person classes should discuss their intent with their current school so plans can be put in place to transition students from in-person learning to online learning prior to the end of the 2020-2021 school year.
Posted on