For Sale by Public Tender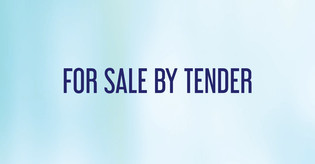 The following items are available for sale by public tender. Please click on the links to see the data sheet for each item, photos, and an estimated repair list where applicable.
All equipment may be viewed on June 22, 1 p.m. to 3 p.m.. Tender catalog online (above).
Viewing location:  NLPS Division Office - 6005 - 50 Avenue, Bonnyville, AB.
PUBLIC BID OPENING:  
Tender bids to be opened at 1 p.m. on June 29. Tender bids will be accepted up to 1 hour prior to the unsealing of bids.


Location: Division Office, 6005 - 50 Avenue, Bonnyville, AB
Bid sheets may be picked up at or inquired through:
6005 - 50 Avenue,  Bonnyville, AB T9N 2L3
Phone:  780-826-6038
Email: matt.richter@nlsd.ab.ca

**The Northern Lights School Division  reserves the right to accept or reject any tender bid in whole or in part.**
Tender bid forms can de downloaded HERE.
Posted on