Back to School Information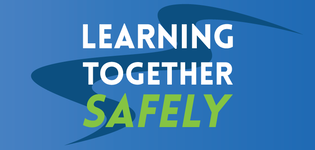 Northern Lights Public Schools would like to thank all of the students, parents and staff who participated in our school re-entry and learning options surveys. The input we received was invaluable as we developed our plans for the start of the 2020-2021 school year.
Our 2020-2021 School Re-Entry Plan details the actions we will be taking to prevent and limit the spread of COVID-19 in our schools. This plan does not address circumstances at individual schools. Our school administrators return to work on August 20 and will spend their first two days back developing detailed plans for their schools. The school plans will address things such as how to deal with school drop-off and pick-up times so that physical distancing can be maintained, what procedures are in place at recess and lunch time, and what other actions may need to be taken to address the circumstances at each particular school. These processes and procedures may look slightly different at each school depending on the age of students, number of students and staff, and specific site circumstances.
** Please note that the plan was updated on August 24 and again on August 31 to reflect new information from Alberta Education and the Chief Medical Officer of Health.**
Our 2020-2021 Learning Pathways Guide which details the learning options that parents may select for the upcoming school year. This includes Learning Together on Location with health and safety protocols in place, Learning Together Anywhere, and Home Education in partnership with a Northern Lights school. We encourage all parents to review this document and determine which option best meets the needs of your family. 
** This plan was also updated on August 24.**

Learning Together Anywhere program - Updated September 2
We are continuing to prepare for our Learning Together Anywhere program. We appreciate the high level of interest in the program and everyone's patience as we work on finalizing details. 
Families who are enrolled in our Learning Together Anywhere program can expect a welcome email tomorrow (Thursday, September 3) with more information about the program. Classes will begin on Tuesday, September 8 with students connecting online with their teachers to start their learning activities.


*****
Thank you to all of the parents who have already completed our Intent to Participate Form for our Learning Together Anywhere (LTA) program. We are pleased to share that we have enough students to run a robust program at all grade levels (Kindergarten to Grade 9). This has helped us determine how many staff we need and we are currently in the process of selecting teachers for the program.

To allow us time to complete the staffing process, we will be delaying the start of the LTA program until September 8. Teacher introductions and orientation will start on September 3 with regular programming beginning September 8.
We are also extending the deadline for families to complete the Intent to Participate form for the LTA program. We know there are some parents who are still weighing their options and waiting for more information from their child's school before making a decision so we will continue accepting submissions until September 3. After September 3 space in the program will only be granted if it is available.
The Learning Together Anywhere program will be overseen by the administrators of Art Smith Aviation Academy - Principal Chris Vining and Assistant Principal Andrea Farrell. They will work with the teachers assigned to the program, and with students and parents to ensure student supports are in place. They will also work with the schools that LTA students would normally attend to help with transitioning students to LTA and assist students in switching back to in-person classes if they choose to do so at the end of a term. There will be three times during the year when students will be able to switch from LTA to in person classes. These will be in November, the end of January, and March.

Here are some answers to questions we have been asked about the Learning Together Anywhere program:

We will have teachers specifically assigned to the Learning Together program and they will be the ones delivering instruction to students, not the teachers that the students would normally have if they attended school in person. The curriculum and expectations for learning will be the same as students who are learning in classrooms. Instruction will be provided online and having access to the Internet and a device (computer, Chromebook) will be important for students to fully participate in learning.
Students will be able to transition between the Learning Together Anywhere program and the Learning Together on Location at the end of reporting periods. This is to minimize disruption to learning for students. Some parents have asked if students will be able to make a switch outside of those timelines. That may be possible, but will require consultation with the teacher and the principal of the school as there may be other options to address issues and provide supports to students and/or families.
We will be offering parents the option to purchase Chromebooks through NLPS. Details are still being confirmed and will be shared as soon as they are available. Through School Cash Online we will also be able to offer payment options so parents can spread the cost out instead of having to pay everything up front.
Students in grades 10-12 who wish to participate in at-home online learning are advised to contact their local Outreach school to discuss options. Our Outreach Schools will have staff on site starting on Monday, August 24 to answer questions about programming. Please be patient if you are unable to get through right away or if your call is not returned right away. We will try to connect with everyone who is interested in this option as quickly as we can.
Chromebooks - Updated August 28
NLPS is pleased to offer a Chromebook purchase plan for families of students registered with the division. These devices can be used by students in our schools, or by students participating in the online Learning Together Anywhere program. All of our schools have wifi availability that will allow these devices to connect to the internet during the school day.
The division has secured a large volume of Chromebooks from one of our vendors, and will be making them available for purchase for NLPS families. All Chromebooks have an 'end of life' date - these are dated for June 2026. If parents or students are purchasing devices from other vendors we strongly encourage them to enquire about the end of life date (often referred to as Auto Update Expiration - more information can be found here).
The Chromebooks that we have procured are HP 11A G8 models. The cost of the Chromebooks is $258 per device. Parents are welcome to pay for the entire amount upon purchase, or can select a payment plan that allows for scheduled payments up to January 31, 2021. Payments will be accepted through School Cash Online. The option to purchase the devices will be available in School Cash Online starting Monday, August 31.
Once parents have completed the purchase process in School Cash Online, the Chromebooks will be delivered to the school the parents have selected. Schools will contact parents to make pick-up arrangements. Please allow for up to a week for delivery to the school.
Parents of students that are enrolled in the Learning Together Anywhere program who purchase a Chromebook will be asked to pick up the device from the selected school.
Please note that the purchase of a Chromebook is not an expectation, but rather a service that we wish to provide our students. As in the past, schools will continue to have Chromebooks in the school for students to use as part of their learning experience.
Masks - Updated September 2
On Saturday evening (August 29, 2020), the Chief Medical Officer of Health issued Order 33-2020, which clarified some of the previous information that was available about mask use in schools.
As a result, we have updated our NLPS Re-Entry Plan. The new changes have been made in red.
We have also created an NLPS Mask Guidelines document that outlines the requirements for mask use within the division. This includes how we will support mask use, mask exemptions, acceptable masks, provision of masks, mask use and storage, who must wear a mask, who should not wear a mask, when masks must be worn, when masks are not required, and other risk mitigation strategies that are in place to reduce the transmission of COVID-19.
In an effort to provide a high standard of care and a safe learning environment, the refusal to wear a non-medical mask when required will not be accepted. In the event students repeatedly refuse to wear a mask, students shall face disciplinary action that may include but is not limited to: isolation, parental contact, suspension or expulsion. In the event staff repeatedly refuse to wear a mask, they may face a variety of disciplinary actions up to and including termination. 
As detailed in the guidelines, exemptions to mask requirements are available. Individuals wishing to be granted an exemption must follow the exemption process, which includes filling out a form provided by their school and submitting that form to their school administration. While a decision is being made about whether or not to grant the exemption and/or during the appeal process, the individual is expected to comply with the mask requirements in place, or discuss alternate learning options that could be made available.
*****
The reusable masks that the provincial government is providing for all staff and students arrived at our division office in Bonnyville earlier today (Friday, August 28). We will be distributing them to schools on Monday. We will then distribute two masks to each student on their first day of school.
As students will not receive them prior to school starting, all students who are required to wear masks (grades 4-12) will need to have a mask to wear when getting on the bus or entering the school on their first day. If you do not have a reusable or disposable mask that your child can use, your child's bus driver or school will provide them with a disposable mask to use when they get on the bus or arrive at school.

First Days of School - Staggered Entry - Updated August 26
We have received many questions from parents about whether or not the start date for school would be delayed. At its meeting on Tuesday the NLPS Board of Trustees re-affirmed the NLPS School Re-Entry Plan, including maintaining Tuesday, September 1 as the first day of classes.
NLPS will be doing a staggered entry to reduce the number of students in school for the first two days. This will provide schools with the opportunity to introduce students to the new procedures that have been put in place to address COVID-19 and will allow for time for students and teachers to get to know each other in smaller groups.
Half of students in grades 1-12 will attend school on September 1. Those students will not attend on September 2.
Students who did not attend on September 1 will attend on September 2. 
All students will attend together on September 3.
Kindergarten students will have their own staggered entry on September 3 and September 4, with all Kindergarten students attending together on September 8.
Schools will determine which students attend on which days and share that information with parents if they have not done so already.
We have not made any changes to the 2020-2021 School Calendar. 
Attendance - Updated August 28
Due to staggered entry and the delayed start of the Learning Together Anywhere program, we will not be doing automated attendance callouts during the first week of school. You may still receive a personal phone call from your child's school if they do not come to school and you have not reported their absence, but you will not receive a notification in School Messenger or PowerSchool.
Parents who are reporting their child's absence using School Messenger or our toll-free number, will notice we have added a new absence reason we have called COVID Related Absence. Please use this if you child is self-isolating due to having symptoms listed on the Daily Screening Questionnaire.
There are three way that parents can report a student absence:
School Messenger

Log in to the app and choose Attendance from the drop down menu on the left-hand side of the screen, then click on the Report an Absence button in the lower right-hand corner or
In a web browser, go to go.schoolmessenger.ca, log in and choose Attendance from the drop down menu on the left-hand side of the screen, then click on Report an Absence in the top right-hand corner.

Call 1-833-288-7008 toll-free and use our Safe Arrival system to report your child's absence
Call your child's school directly and leave a message.
As always, you may contact your child's school with any questions specific to that school. You may also send questions to communications@nlsd.ab.ca or submit them on our Northern Lights Public Schools Questions and Answers Facebook group.
Student Transportation - updated August 26
Due to a large number of registrations over the last week, our Student Transportation Department has had to rebuild routes. Bus rosters will be shared with bus contractors later this week and drivers will be contacting the families on their routes with pick up times and locations.
If you would like to confirm your registration or have questions for our Transportation Department staff, they can be contacted at 780-826-6038 or by email at nlpstransportation@nlsd.ab.ca.
Self-Screening and Self-Isolation - Updated August 26
We would like all parents and students to familiarize themselves with the self-screening questionnaire that has been provided by Alberta Health Services. Anyone who wants to enter one of our buildings will need to complete this questionnaire and if they answer Yes to any of the questions, they should not enter the building and should follow the guidelines for self-isolation on the second page.
Self-Screening for COVID-19 Questionnaire - Updated August 26
We have received many questions about students with pre-existing conditions like allergies, where symptoms may be similar to COVID-19. What has been recommended by the Chief Medical Officer of Health is that anyone with pre-existing conditions that have symptoms similar to COVID do two things. One is make the school aware of what the pre-existing condition is and the symptoms so staff are aware. The other is to get tested for COVID to make sure the symptoms aren't from that. Once that is done, they will only need to isolate if they have an onset of symptoms that is different from what they usually have. So for instance, if they always have a runny nose and have tested negative, they can come to school. But if they then develop a fever or headache, they would self-isolate and follow the guidelines for self-isolation and testing.
Masks
We have been getting a lot of questions of masks since Alberta Education and the Chief Medical Officer of Health announced on August 4 that masks will be mandatory for all staff, as well as students in grades 4-12.
While masks are not mandatory for students in Kindergarten to Grade 3, we strongly recommend that all K-3 students who are riding the bus to or from school wear masks while on the bus. 
Some parents have asked if students can wear buffs, scarves or other face coverings instead of masks. The current direction from Alberta Education and the Chief Medical Officer of Health states that non-medical masks are required for all staff, and students in grades 4-12 in common areas and in classrooms when physical distancing cannot be maintained. Buffs, scarves and other face coverings are not included as alternatives to masks in the direction that has been provided to school divisions. The Government of Alberta will be providing each student and staff member with two masks. Our expectation is that all staff and students will comply with the requirement to wear non-medical masks and either wear the ones provided or ones they have purchased or made themselves.
You can find more information about masks and what is recommended by the Chief Medical Officer of Health at alberta.ca/masks
Care to Learn Preschool and Out of School Care - Updated August 26
Out of School Care and the full-day preschool program at Duclos School will start on Tuesday, September 1. Supervisors will be in touch with parents August 27-28 with details.
Half-day preschool programs and the full-day program at Ecole Plamondon School starts on September 14. Preschool instructors will be contacting parents September 9-11 with details.
If you have not yet registered, information about how to register is available on our website:
Care to Learn Preschool Registration.
Reminders


Posted on