Under the Northern Lights - November 14, 2018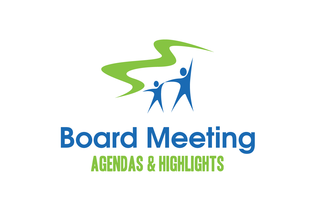 Good News Items
Trustees commended schools throughout the division on the high quality of the Remembrance Day commemorations held on Friday, November 9. The Board also expressed its gratitude to 4 Wing Cold Lake for its participation in many of the school events. The presentations by 4 Wing members greatly impact the students and reinforce what they are learning in their classrooms.


Trustee Debra Lozinski complimented J.A. Williams High School on an entertaining evening at their recent "One Hit Wonder" event which featured a songwriters' cafe and interactive session where students performed songs and the audience had to guess what the "One Hit Wonder" was.
Student Achievement Report
Jimmi Lou Irvine, Associate Superintendent - Teaching and Learning, reviewed the division's student achievement results, including the results of the Grade 6 and 9 Provincial Achievement Tests (PATs) and Grade 12 Provincial Diploma Exams (PDEs). These results are included in the division's Accountability Pillar.

The number of students achieving the standard of excellence on PATs (a mark of 80% or higher) has increased slightly. At the Grade 6 level, the number of students achieving the acceptable standard (a mark of 50% or higher) is higher than the provincial average in both Science and Social Studies.
Students writing PDEs continue to exhibit high levels of achievement. This year's results were at or above the provincial average in six of the 10 subjects tested and NLPS students reached the highest level of excellence in six years.
Irvine also noted that NLPS participation rates continue to be higher than the province. 
Several initiatives are underway in the division that focus on student achievement, including common assessments in grades 7 and 8, differentiation for all students, and numeracy resource development. 
Irvine noted that while the focus of the report is student achievement, there is a correlation between academic achievement and self, peer-related and health-based well-being. Building relationships with students in the foundation to student success and the division will continue to focus on strengthening relationships in order to support students and enable them to be successful.
Posted on