Under the Northern Lights - June 12, 2019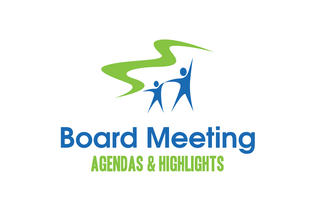 Good News Items!
Board Chair Arlene Hrynyk congratulated Trustee Mandi Skogen on graduating from the LPN program at Portage College and modelling lifelong learning.


Trustees Debra Lozinski and Maurice Richard complimented the Board's Recognition Committee on the process established for recognizing staff for service with the division. Both had delivered gifts to schools and receive positive feedback and appreciation from the staff about the new process.


Trustee Lozinski also commended J.A. Williams High School and Lac La Biche Regional Outreach on holding a joint graduation ceremony this year. 


Trustee Maurice Richard congratulated Ecole Plamondon School on their recent production of the play Tracks.


Trustee Karen Packard congratulated all of the students who took part in district track and field this year. She said she loved watching the students try to achieve personal bests.


Board Chair Arlene Hrynyk thanked Bonnyville Centralized High School students Ella Baxter and Alyson Carr for attending the recent Provincial Mental Health Summit. 
Education Act
The Board reviewed some of the differences between the School Act and the Education Act and some of the amendments that were recently announced. Board Chair Arlene Hrynyk noted the legislation will come into effect for the new school year and the Board will need to make a number policy changes as a result.
Alberta Education will be finalizing 21 regulations over the summer. The Board and administration will be taking part in any opportunities that are available for input.
More information about the Education Act and amendments is available on the Alberta Education website.
Posted on